Yay we made it to Friday, everyone! I actually don't live for the weekend, but it definitely is a little bit nicer when it does roll around.
I know we have all been complaining about this winter weather that just won't seem to go away, but today it's supposed to get up to 70* and I think the cold weather might be gone for good after this. I'm feeling inspired about all the fun spring and summer things I want to do with my husband over the next few months. Here are five of them!
1. Go to our farmers market and make dinner with what we buy.
We have one every Saturday in the warm months and it's small, but it's enough. We walk by it a lot but rarely ever stop or buy anything. I thought it would be fun to make it into a day date.
2. Go to a baseball game.
We have a local Triple-A team and try to hit up at least a couple games. Or who knows, maybe we'll get a little crazy and make a mini trip to DC or Baltimore for a
real
baseball game. Only problem then would be deciding whose team to go see. Road trip, anyone?
3. Beach dates!
Is there anything better than spending a day soaking up rays and listening to waves crash? I think not.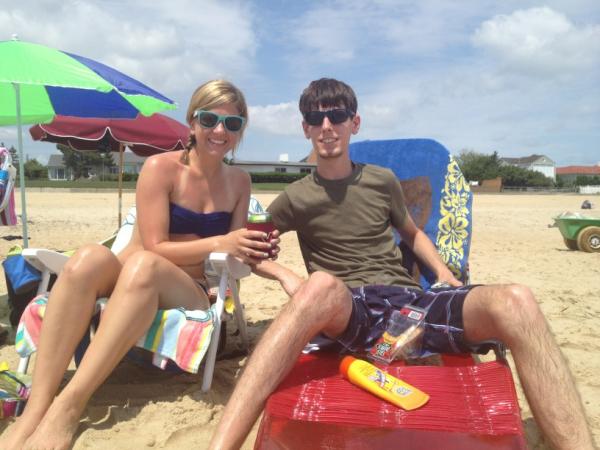 4. Go on a walking tour of our city.
We live in the historic district of our city and there is a great self-guided walking tour that we've never done in the 4 years we've lived here. I see the plaques all the time but never stop to read them. We even lived in a building on the tour for a year!
5. Tour a local winery.
This is on my
30 Before 30
list. How fun would it be to check it off this spring/summer?!
I can't wait to actually start doing some of these things!