There's nothing I love more than looking back at the year. I thought I'd wait a bit to do a yearly recap post, but then I saw that
Alyssa
was joining some lovely ladies and starting the party a little early and I just couldn't wait to get on board.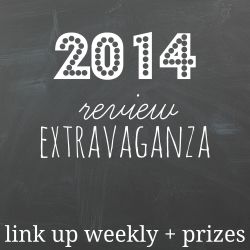 2014 was probably the strangest year I've had so far. Looking back, it feels like I piecemealed most of the year together. There were a lot of highs, lows, stops, starts, and things that seemed unbelievable (and still do), and overall none of it feels very cohesive.
As soon as we rang in the new year, I was fired up and ready to lay out all my
plans and goals
for the year. The big-ticket items I hoped to cross off my list were running a marathon, cycling in a century ride, and completing my first half Ironman triathlon. I was off to a great start, as I began the year by reaching the peak of my marathon training and welcoming a well-deserved and much-needed
taper period
. The first 3 weeks of January were a
roller
coaster
of emotions as I
prepared
for race day. A little before 1pm on January 18th, when I was 26.2 years old, after running for nearly 5 hours, I crossed the finish line of
my first marathon
in the city where I was born. On January 19th I was already working on a training plan for my next one.
Although the year couldn't have gotten off to a better start in terms of running, personally it could not have started worse. I've never shared this and will probably never go into specifics, but at that time Ben and I went through the most difficult time of our marriage, to date. In January, we started going to counseling and we made a decision to recommit to each other.
After a big, life-changing January, February was a little quieter. Ben's and my supporting each other became necessary more than ever because we lost our ferret
Roxy
at the beginning of the month. We had known for a while that the day would come sooner rather than later, but it was still devastating for both of us. We had another health scare later in the month with our other ferret, but after surgery at the end of the month she was good as new!
By the middle of the month I had convinced my dad and a friend to run the Shamrock Marathon with me (the first full for both of them), so we spent many training runs together, especially long runs on the weekend. We warmed up with a 10k (with some leftover snow and ice on the ground) before running the
Virginia is For Lovers 14k
, and the next weekend we all ran the
Tidewater Striders Distance Series 20-Miler
. The latter is one of the craziest things I've ever done, only because it was held at a bike trail we frequent, which I swore I'd never run because even biking the 16-mile loop there is so boring. I'm still in shock that I ran 20 miles on it. In February I was still (slowly) working my way out of the blogging closet, and I linked up for
Runners Tell All
for the first time that month. That has since become one of my favorite linkups and I've met so many awesome runner bloggers through it!
The very first day of March was the first time I had an inkling that a big change might be in my future. Although it had been almost a year since I quit my job to go back to school, a big change in and of itself, I kept the idea of moving and going back to Virginia Tech in the back of my mind. I hadn't been ready to commit to it when I initially started back in school, but over time I warmed up to the idea of moving myself and my family 5 hours away. March 1 was the first time I realized that that was exactly what I wanted and needed to do. I remember it distinctly because I was at the school I was attending at the time, working on something for class on a Saturday, when it hit me like a ton of bricks. But for the rest of March, it was still nothing more than a thought. More to come on that in later months.
March got off to a busy start when we traveled to NYC and Boston during the first week! We met up with Ben's sister and her husband, who traveled up from Raleigh, and had the best time together. I tackled my plane anxiety by flying for the first time in nearly 3 years, we explored
Boston
, we took the train for the first time, we saw
The Daily Show
live, I ran in Central Park, and we all had the best time.
As soon as I got back I hit the ground running - literally. The day after we returned from up north I went to the
Shamrock expo
to pick up my packets. While most people spent St. Patrick's Day weekend drinking green beer, I spent the majority of it running (but got to the beer-drinking afterward). On Saturday I ran the Shamrock 8k and then Sunday I completed my
2nd full marathon
hand-in-hand with my dad (and after much encouragement from both him and our friend who was running with us). It was one of the toughest race weekends of my life but I was so proud to be a Whale Challenge finisher (and at only 8 minutes slower than my first marathon in January)!
It wasn't long after Shamrock ended that I started to set my sights on my next goal: the 70.3. My dad and I broke out the bikes and the spandex to usher in
tri season
. We got some warm weather at the end of the month which made me start dreaming of
spring and summer activities
.
And that was the first quarter of my year - no wonder it feels like a random mishmash of highs and lows!