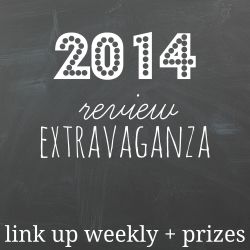 By the beginning of July we had found a new place to live and packed up most of our things, but July was the real deal. It was go time. I said
goodbye
to my old running route with a teary 10-miler before we got the last of our things out of our place, handed the keys to our renter, and
were on our way
. That night we went to an early anniversary dinner and the next morning, it was goodbye Portsmouth, hello Blacksburg for me. Making that drive alone (since Ben had to stay and work another month) was one of the hardest things I have ever done (I bawled my eyes out), but also one of the most empowering.
When I
arrived
in Blacksburg, suddenly everything started to fall into place, even better than I ever expected it to. I subleased an apartment for the month and a few days after I arrived we celebrated the actual
4th anniversary
of our wedding day, even though we weren't together for it. We weren't planning to see each other for a couple weeks but Ben and Bane ended up surprising me by coming to visit my first weekend in Blacksburg. We had a fabulous time hiking the
Cascades
. I did go home once in July for a celebration with my tri friends (even though I didn't end up getting to do the race myself), but other than that, school kept me pretty busy for the remainder of the month.
Before I knew it, it was August 8th: our move-in date for our
apartment
! By the middle of the month I had finished all my summer classes and only had a few days before starting the fall semester, so we were able to get away to the Outer Banks for a few days. And, even though I had been getting into marathon training mode for a while, at the end of the month I signed up for my 3rd
marathon
.
I had a meltdown over that marathon almost as soon as I signed up, and it didn't stop there. I thought I just needed a good
race
, and I finally got to toe the line after a 3-month hiatus at the
Claytor Lake Tri
, only a 45-minute drive from our new mountain home. It was an eventful race, full of rain, puddles, and missed turns on the course, but amazingly I went home with a 1st place age group medal (and believe it or not, there
were
more people in my age group than just me!).
At the end of September I traveled out of
town
for my next race, but not before meeting my sister- and brother-in-law on the way and then crashing with them at our other sister- and brother-in-law's house. The next day I finished my 3rd, possibly best yet Olympic distance tri. That week Alyssa and I hatched a plan for our Training for Tuesday linkup, but by the time the
linkup
actually happened, I had a confession to make: I had dropped out of the marathon. Balancing a very full school schedule with marathon training proved harder than I thought it would be.
I'm not sure I will post again this week, so if not, I hope you all have a very happy and joyful week filled with people and things that you love!