Well, this is it. The end of the road, so to speak, for 2014. I started blogging around this time last year and have linked up for Runners Tell All almost every month (a million thanks to
Amanda
and
Beka
for hosting!). I've talked about
how and why I started running
,
my favorite running gear
,
going through a rough spot
,
my favorite running picture
,
my proudest running moment
,
my training tips
,
my race bucket list
,
my biggest running fans
and finally, today, I'm looking back on my year of running (and ahead to what's next on my list).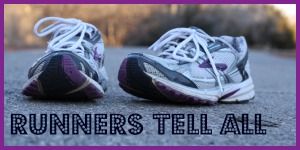 By the numbers:
1120* = total miles run
177* = number of hours spent running
9:28 = average pace for the year
0 = number of injuries!
15 = finish lines crossed
4 = number of states I ran or raced in (Virginia, North Carolina, South Carolina, New York)
1 = number of back-to-back race challenges completed
2 = number of new races (full marathon and duathlon)
3 = number of sub-2 hour half marathons I ran (plus 1 more if you count unofficial)
8:25 = my fastest mile at the beginning of the year / 7:29 = my fastest mile by the end of the year
27:39 = my 5k PR at the beginning of the year / 23:59 = my 5k PR at the end of the year
57:00 = my 10k PR at the beginning of the year / 49:20 = my 10k PR at the end of the year
2:09:59 = my half marathon PR at the beginning of the year / 1:49:34 = my half marathon PR at the end of the year
4:48:59 = finishing time at my first marathon
63.5 = lowest monthly mileage (April) / 122.4 = highest monthly mileage (February), 121.9 = close second (September)
*projected - there are still 10 days of December left!
This year of running was a lot of up and down (and I'm not just talking about the fact that I started running hills for the first time ever): I finished my first full marathon feeling like the
champion
of the world (or Wonder Woman, as it were), then the marathon turned right back around and
humbled
me; the half marathon put me in my
place
, but I later
beat
.
the
.
shit
. out of it; I got intimidated and dropped out of two big
races
, but doing so led me to some big(ger?) things that had never been on my radar until they happened.

This was a transformational year for me. It was my biggest year of running yet, not just because of the numbers up there, but because I finally felt like I got the hang of running. This was the first time I really ever pushed myself. I learned to run hard and to take risks. My attitude toward running majorly suffered after I moved, but the times I've put up since then make it hard to deny that moving has done anything other than good things for my running. Just as soon as I finally made it to a place where running felt comfortable, even easy, I was pulled out of my comfort zone and running was suddenly harder than ever before. I'm not proud of my bad attitude about my new surroundings; it's something I'm still working through. But through all of my struggles, both physical and mental, running has made me a fighter.

Years from now I probably won't remember how fast (or not) I ran in Charleston during my first marathon, or what time my dad and I crossed the finish line, holding hands, at his first marathon, or how long I stood shivering in the cold rain after the Hokie Half Marathon waiting to see Ben finish his first 13.1, or what pace I was trying to hold in Richmond. What I will remember are those experiences. I'm fortunate to have had them, and even more fortunate to be able to start a new year with legs that are able to carry me however far I ask them to.




Since my main goal for 2015 is the 70.3, I know that in order to accomplish it, I need to make it my focus. First and foremost, that means taking the marathon completely off the table for 2015. While I had a really successful 2014, I think I put way too much on my plate and I don't want to risk burning myself out again. I do have a secondary goal for 2015, and that's to run a 1:45 half marathon in March. It's enough of a dream goal that it's definitely going to take some work, but realistic enough that the training (which officially starts tomorrow!) won't be drastically different from how I would run otherwise. I plan to train for it and do my best, but if it doesn't happen, I can live with that.

I need to treat it the same way I treated my first marathon, with visions of the finish line my head during every training session. I need to eat, sleep, and breathe that race. I know from experience that fully committing to this race is what will make not only the race itself, but also my training, a positive, successful experience. As impressive as the second half of my year was, I have a hard time being proud of it because I don't like the attitude I had at the time. So, maybe that's my big goal for 2015: to be the athlete I want to be, mentally and physically. To get my head right. Then hopefully my legs will follow.